Yogurt Parfait Recipe is a simple breakfast or snack that starts with a thick and creamy yogurt layered with homemade granola and fresh berries then topped with more fresh berries and a honey drizzle. A delicious breakfast ready in only a few minutes! The BEST Yogurt Parfait If you...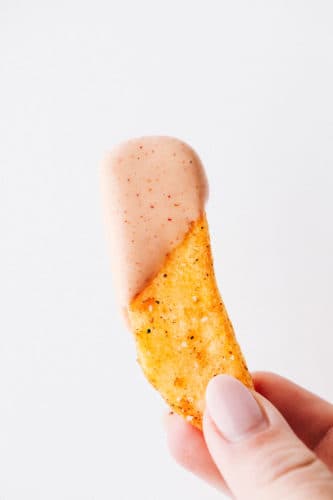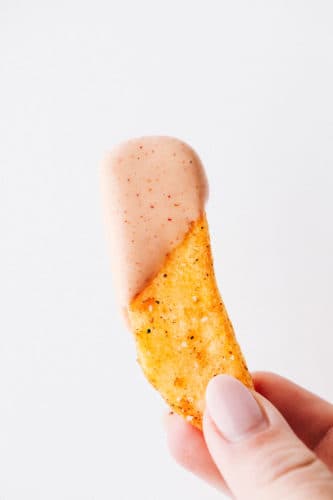 The Famous Fry Sauce is sweet, tangy sauce mixed together with a few simple ingredients already at your fingertips to make the ultimate dip. Take your hamburgers and fries to the next level with this sauce dip recipe! This easy to make fry sauce is perfect for dipping and adding...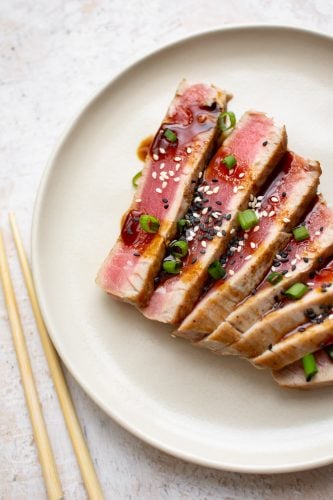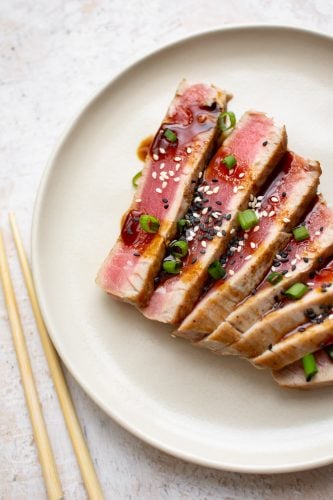 Ahi Tuna is a restaurant favorite that's easier to make at home than you think! It's quick and healthy – great for something a little different on a weeknight. If you love seafood, try this Shrimp Cocktail, Brown Butter Lemon Salmon, Baked...
Chocolate Covered Strawberries are a simple dessert that takes a ripe, juicy strawberry dipped in melted chocolate and drizzled or dipped in various toppings to make a sweet treat. Melt someones heart with this decadent dessert! I love strawberries and dessert! Put them together and enjoy these strawberry...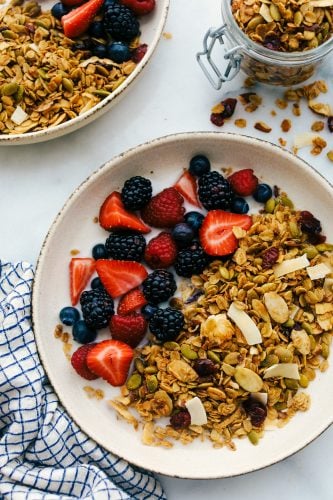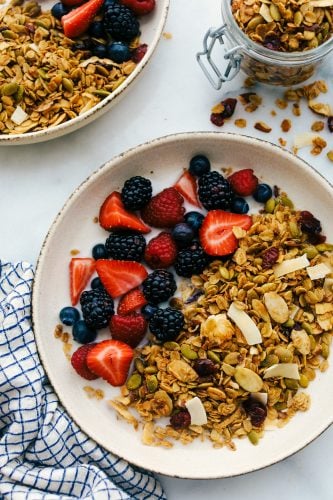 Insanely Good Homemade Granola is a sweet and savory granola with oats, nuts, seeds, dried fruit mixed together with a cinnamon seasoning and combined with a peanut butter and maple syrup poured over top, then baked to perfection. This is a MUST make homemade granola in 30 minutes! ...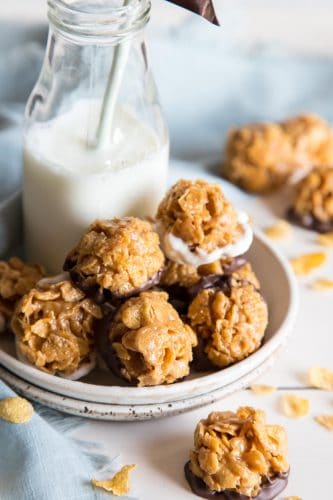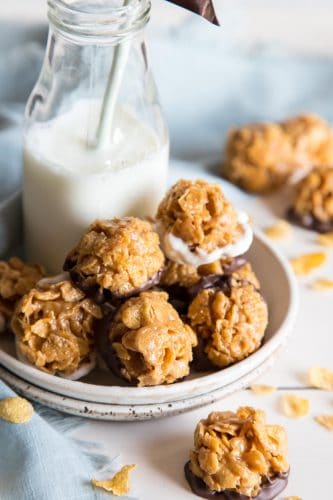 No Bake Peanut Butter Cornflake Cookies are made with just a few simple ingredients and are ready in just a jiffy. Take them to the next level by coating the bottoms in melted chocolate! If you love peanut butter...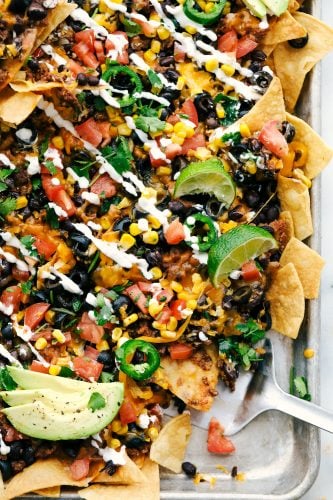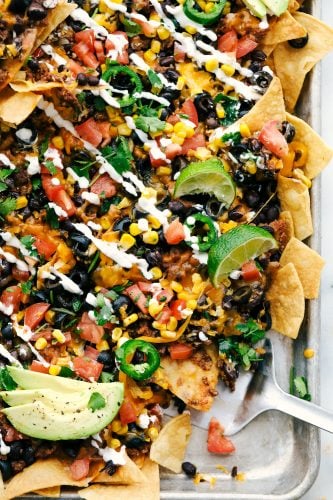 Oven Baked Sheet Pan Nachos Recipe are filled with a layer of chips, ground beef, refried beans, black olives, chopped tomatoes, corn, cheese sprinkled over top then baked to perfection. The possibilities are endless! This is the perfect dish for feeding the family or to have for a party...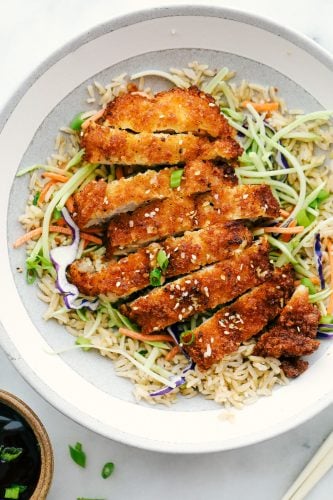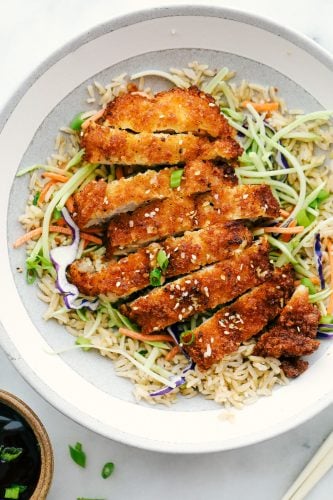 Awesome Chicken Katsu is a crispy breaded chicken breast seasoned and dipped in Panko then lightly fried in oil until the crust becomes a golden brown. A light and savory Japanese dish! Chicken is so easy to make and comes together quickly! If you love chicken recipes try...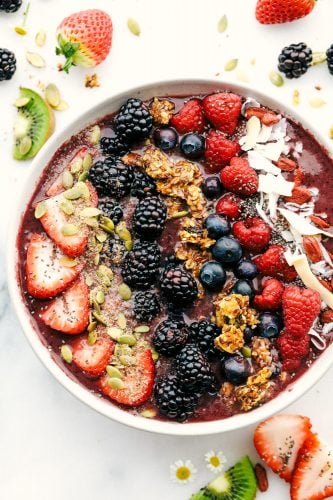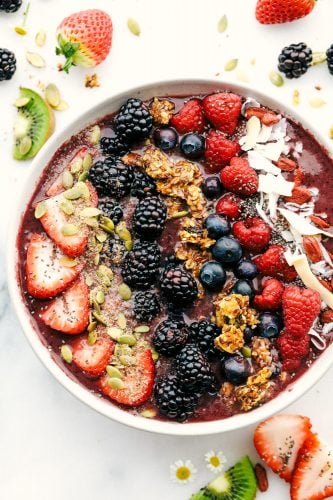 The Best Acai Bowls (Three Ways!) is a fruit filled bowl full of acai berries blended together with a juice topped with granola, fresh fruits, crunchy nuts and a variety of seeds all drizzled with a fun topping. A perfect way to start your day or keep it going! Everything...
Brown Butter Lemon Salmon is a freshly seared salmon sautéed in olive oil, infused with a brown butter glaze with fresh parsley, thyme and rosemary herbs with a squeeze of fresh lemon juice. This is the perfect balance of a light and tasty family meal! Salmon is quick and easy...