If you've never made your own applesauce, you're missing out! It's one of those foods that tastes better homemade than store-bought. Plus, it's super simple to make! Our 3-ingredient applesauce requires just 25 minutes and 1 pa......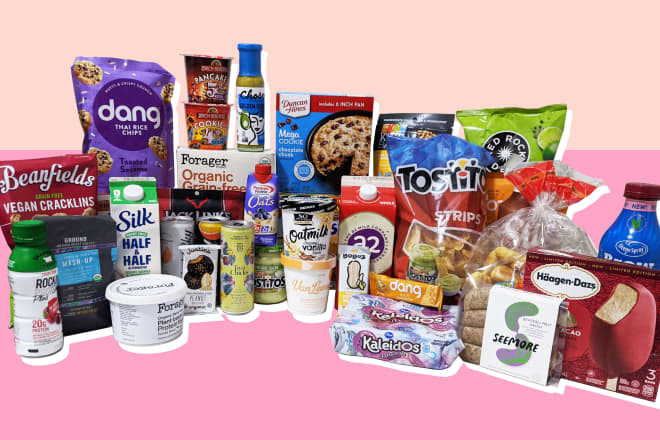 We tried 50 new groceries and these were the most exciting. READ MORE......
Ever made hard boiled eggs and couldn't get them to peel, undercooked the yolks, or overcooked the yolks? This guide is for you! We tested all the tricks we've heard about making perfect hard boiled eggs to see what works and what doesn&#82......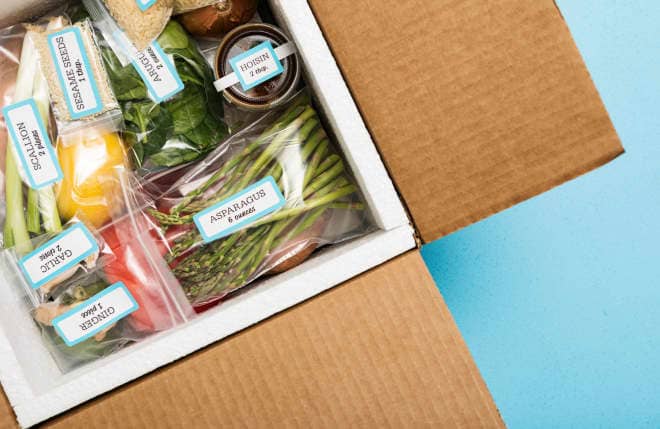 Explore unique flavors from around the world without leaving your couch! READ MORE......
We've mastered Vegan Dark Chocolate, but after so many reader requests for a milk chocolate recipe, we knew it was time to experiment further. After many (many) rounds of testing, we cracked the code! Our friends helped select the winning versio......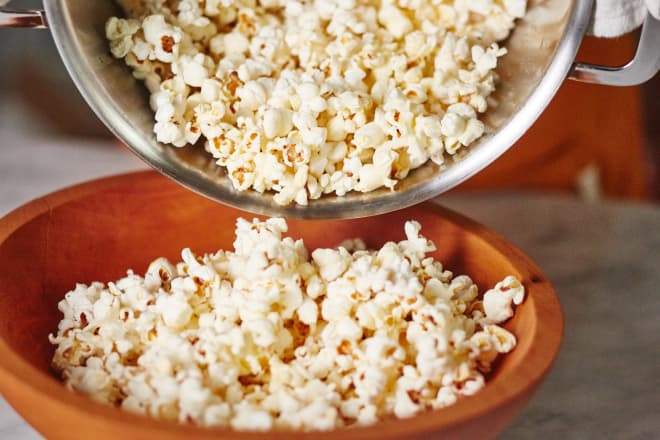 From dill pickle to pepperoni pizza, these 10 popcorn recipes are so good! READ MORE......
This is the recipe that fulfills the hot, buttery, salty fantasy of movie theater popcorn. Cinema popcorn generally disappoints, but this recipe won't. READ MORE......
Any one of these eight pull-apart breads is a delicious and portable dish to bring to your Super Bowl potluck. READ MORE......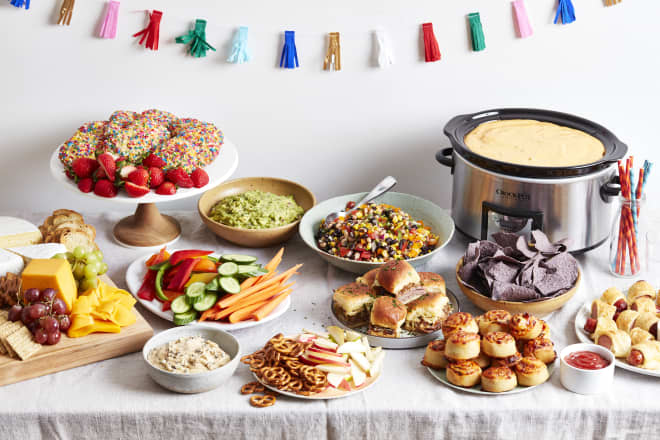 Feed a ton of people with minimal effort with our over-the-top snack spread. READ MORE......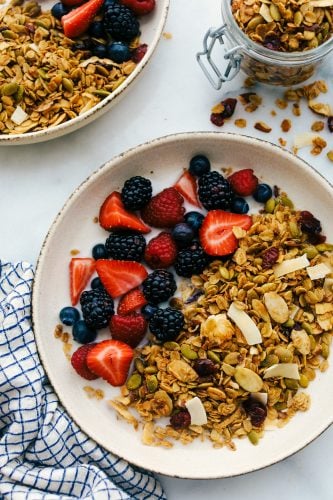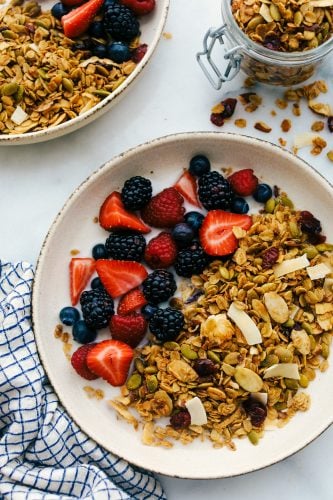 Insanely Good Homemade Granola is a sweet and savory granola with oats, nuts, seeds, dried fruit mixed together with a cinnamon seasoning and combined with a peanut butter and maple syrup poured over top, then baked to perfection. This is a MUST make homemade granola in 30 minutes! ...