These Fondant Potatoes are a crispy, savory side dish that everyone will love. They're easy to make and are ready in under an hour!...
Roasted Sweet Potatoes are the perfect sweet, yet savory side dish! Sweet and tender inside, crisp and caramelized outside....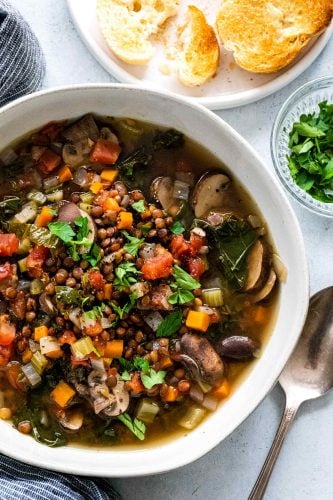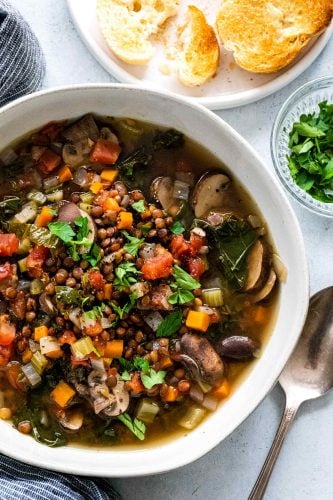 Crock-Pot Lentil Soup is a simple yet elegant dish prepared in a slow cooker. French lentils are simmered with chopped vegetables for a hearty and wholesome appetizer. Looking for more slow cooker soup recipes? Then try this Potato Leek Soup, Pasta E Fagioli, or Chicken...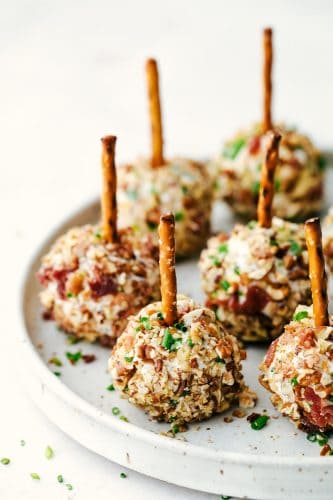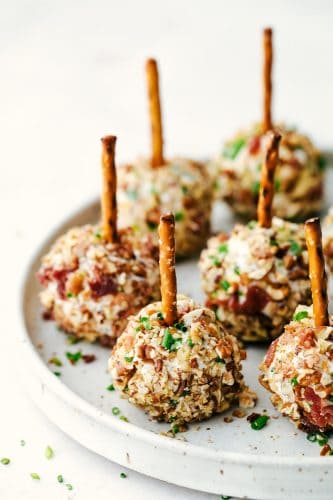 Bacon Ranch Cheese Ball Bites are delicious appetizers loaded with shredded cheese, a pop of color from the green onion, cooked bacon chunks mixed with black olives and pecans all rolled together in a tight ball with a pretzel on top. An elegant appetizer to enjoy this holiday season! Party...
Quick 45 Minute Cinnamon Rolls is made with homemade dough, filled with ground cinnamon and a brown sugar mixture rolled and baked in less than an hour. Drizzle a sweet glaze over top making this the VERY BEST holiday breakfast! Fluffy and soft cinnamon rolls taste even...
Chocolate Crinkle Cookies are classic chocolate cookies that kids of all ages will love. This particular recipe is enhanced with brown butter to give it a more complex flavor that takes these cookies from good to great! Chocolate is...
Hot Spinach Artichoke Dip is a creamy appetizer dip filled with soft cream cheese, shredded spinach, chopped artichokes all melted together in a cheesy mixture blend and baked hot and bubbly in a skillet that is ready for dipping. Best appetizer everyone will love this holiday season! Dipping...
Layers of tender potatoes in an easy homemade cream sauce are baked until tender. This is the perfect side dish for any meal!...
White Hot Chocolate is a rich and creamy decadent drink that melts in your mouth with a smooth, sweet white chocolate and vanilla flavoring. Warm up with this white hot chocolate during the holiday season! Warm drinks make winter season even better. If you love sitting by a fire...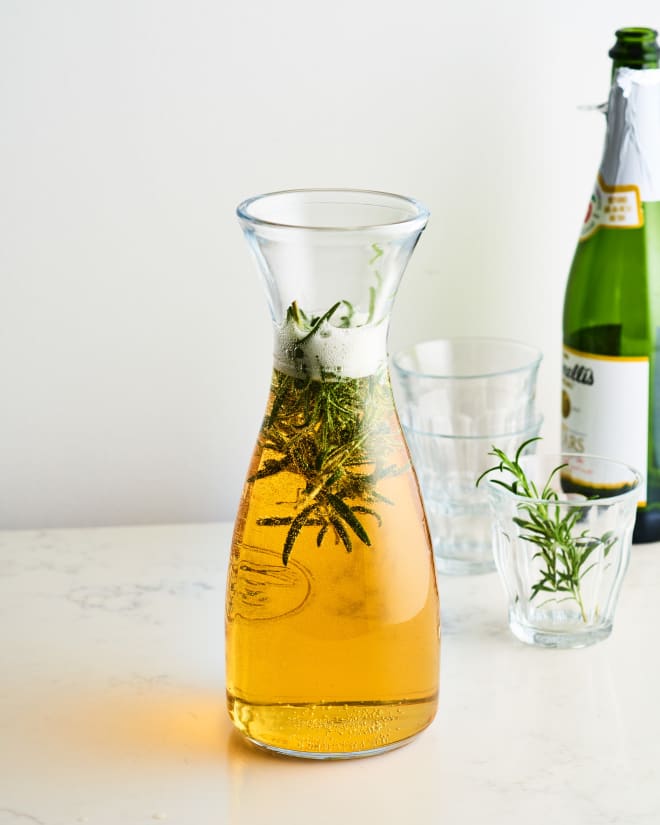 And you only need 3 ingredients to make it. READ MORE......